HOME
> Address by President
Address by President
Address by President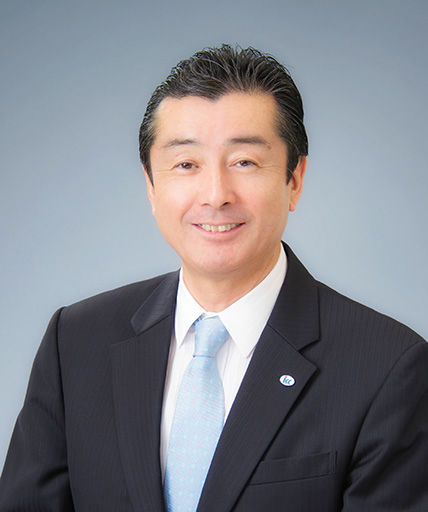 I'd like to express my thanks for your loyal patronage. In order to meet the diverse needs of our customers, we utilize the latest advances in IT arenas including information management, software developing, consulting, outsourcing, ISP & ASP, security, and cloud services to provide our clients with holistic solutions.


Today IT has evolved into a tool that is absolutely essential in promoting future growth for both business and society as a whole. In that sense, the IT solutions we provide at ICC support the framework of today's society and provide convenience for all of our lifestyles.


However, the IT environment is constantly changing at a fast pace, and as seen in the case of cloud computing for example, the focus today is moving from "possession" to "usage." Cloud computing excels in ensuring the continuity of business, and the trend to employ it as social infrastructure is expanding. Against this backdrop, we will continue to use as strengths the abundant information service supply we have cultivated over the years and the application of the ICC-owned data center. And with these tools in hand, we will strive diligently to support the overall life cycle of our society and actualize a sustainable culture.


And advancing first and foremost with our most valued asset, the trust of our customers, we will continue to pursue true customer satisfaction in our role as an invaluable and best partner for our customers while fulfilling their expectations and respecting the trust they place in us.


We look forward to contributing even more to the development of our information society, and humbly ask for your continued support and guidance.



Ishikawa Computer Center Co., Ltd.
President and Representative Director